How To Glow Skin Naturally Using Natural Oils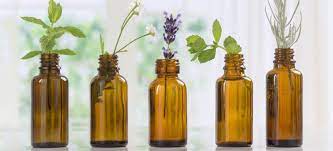 Our skin is the most visible outer layer and the biggest organ of our body. The skin protects us from viruses and bacteria. Also, it protects the insides of our body from sun, cold, moisture, scrapes, and cuts. In this article, I will share with you how to make your facial skin and the rest of your skin glow naturally using pure natural oils and hyaluronic acid serum derived from plants. Make your skin glow without spending hundreds of dollars on expensive name-brand moisturizers and lotions on the market. Furthermore, eating the right kind of food can help you have healthy glowing skin, and choosing the wrong food can have a bad impact on our skin as well. Some foods can cause allergies to our skin and can look ugly. Also, our skin can wear down with age. As men and women age, the skin becomes dry, thin, wrinkled, and develops age spots, dark circles, and large pores. Dull or dry skin can make us feel less than our best and sometimes can make us feel awkward and reluctant to face people.
Tips on How to Make Your Skin Glow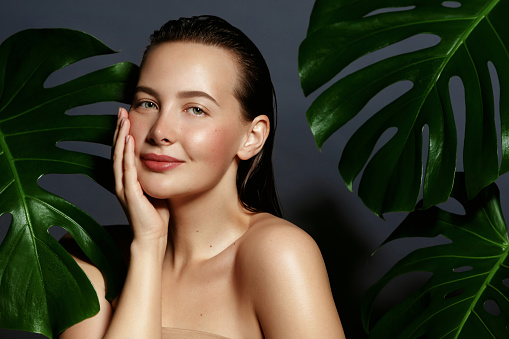 Cleansing our face regularly every night before going to bed is the first key to healthy facial skin. Also, cleansing the face in the morning can be refreshing and invigorating.
Use exfoliating cream and exfoliate your facial skin every other night to activate the growth of new skin.
After removing makeup, Use Witch Hazel as a skin toner.
Use a moisturizer that is made from plants or fruits.
Give your face a massage a few times a week.
Stay internally hydrated by drinking lots of water.
If you are a busy bee, use natural oil for removing makeup. Try one of these oils: hemp oil, coconut oil, jojoba oil, or olive oil. See which oil will work well for you. I have tried Virgin Olive oil and Hemp oil but Hemp oil worked best for me and continued to use cold-pressed hemp oil. It hydrates and makes the skin soft after using it as a makeup remover. Also, it reduces wrinkles and age lines by reducing the inflammation that destroys collagen and elastin in the skin.
Steps to a Youthful Glowing Skin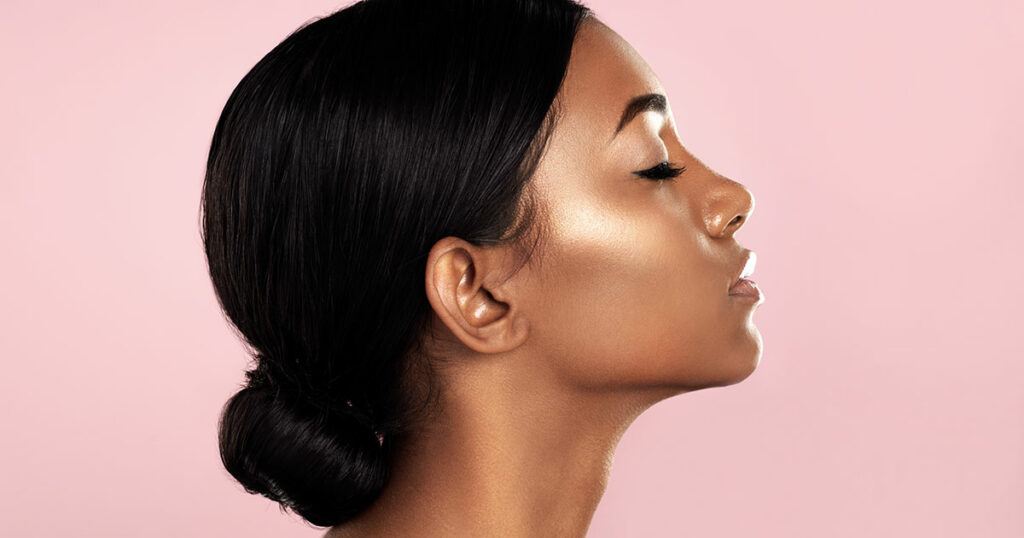 Step 1. When removing makeup, use one of the oils I named in the prior paragraph. Massage the oil on your face, with your eyes closed so no oil gets in your eyes. Use Kleenex to wipe off some of the oil. Then wet a cotton oval with warm water or small wash cloth and squeeze out the water, continue removing makeup residue. I use disposable cotton oval to save time.
Step 2, moisten a cotton round or oval with Witch Hazel toner and wipe off face gently. Witch Hazel toner is alcohol and fragrance-free. After Witch Hazel application, moisten another cotton oval with warm water and wipe off your face.
Step 3, put drops of hyaluronic acid onto your palm and gently massage all over your face and neck. Hyaluronic acid serum is plant-based and will help the skin develop elasticity.
Step 4, use the anti-aging oil serum formula as described in #5, as your moisturizer. Also, use it in the morning 15-20 minutes before makeup. Follow the mixture of serum below and use 0.5 oz. bottle. Buy oils that are 100% pure and organic. Keep the bottle of the oil mixture as you will need to mix when you ran out.
Anti-Aging Oil Serum: 7 drops of carrot seed oil; 4 drops of Geranium oil; 4 drops of lemon oil; 2 tbsp of apricot kernel seed oil.
Give Your Face a Good Massage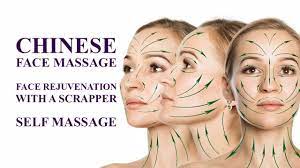 Massaging our face about 3 -4 times a week will help us to look alive and glow the skin as well. Use anti-aging oil serum with your fingertips to massage the oil onto your face. Also, about 30 minutes before putting makeup on, pat oil on your face and do a quick massage. The above procedure makes the makeup look natural and glowing. I do it myself especially during winter time when it is cold and the air is dry. Face massage will help stimulate blood flow to wake up your whole complexion. Moreover, regularly massaging your face will firm up facial muscles, contour your face over time and boost circulation.
Vitamin E Oil Glows Skin
Vitamin E oil is distinct from vitamin E supplements as it is applied directly to the skin. Also, it is found in many skincare products. Vitamin E oil moisturizes the skin beautifully as it makes your skin look young and smooth. Apply generously and gently massage into the skin for maximum penetration, on the face, hands, legs, feet, neck, or anywhere you want to look smooth and silky. I use the oil myself and apply Vitamin E oil on my skin at night before bedtime and also in the morning after waking up when I feel the air is so dry. Sometimes, Vitamin E oil is all I use at night before going to bed. The oil does a great job moisturizing and sometimes that's all I need as my skincare. Consult a doctor or skincare expert before using vitamin E oil.
Eat this Food and Have a Healthy and Glowing Skin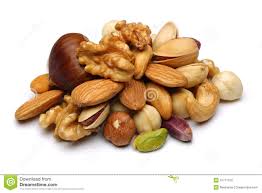 Nuts are good for the skin and almonds would be one of them. The protein and healthy dietary fat found in almonds boost the resilience and texture of your skin. Also, Fatty fish like salmon, mackerel, and herring are excellent for skin health. The omega 3 fatty acids in these fish will help keep the skin thick, supple, and moisturized. Deficiency in omega 3 fatty acids can cause dry skin and wrinkles.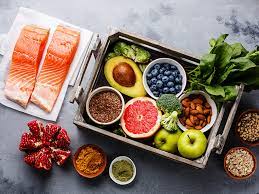 Food rich in Vitamin A, D, E, and K will be excellent to add to your diet or use supplements for these vitamins. In addition, eating green vegetables and a balance of fruits, berries will fuel skin cells with nutrients for a bright and glowing complexion.
Finally, please note . . .
My suggested tips will not produce results overnight but following my tips and using the oils recommended over a due course of time, you will see significant results. You should be able to see a good result within 2- 3 weeks.
Disclaimer:
The information on this website is not intended to be a substitute for professional medical advice, diagnosis or treatment. The contents, images, and information are for general information purposes only and not intended for medical advice. If you need advice for your medical condition please consult a doctor or other healthcare provider.
Disclosure:
As an Amazon Affiliate, livelifewellall.com may earn an affiliate commission if you purchase through links on this article. No extra cost to you.
P.S. > I invite you to join Wealthy Affiliate and learn how to make money online and be your own boss. Join for free training and have access to a free website. Upgrade to a premium membership and you will have access to endless information for more comprehensive training. The cost is very affordable especially if you sign up for the whole year. If you like learning, you will enjoy Wealthy Affiliate and become a part of the family.