L-Lysine is The Best Defense Against Viruses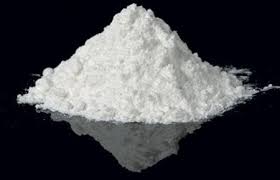 L-Lysine is an amino acid and one of the building blocks of protein. It is the best defense against viruses. Also plays a role in the production of carnitine and collagen. L-Lysine is essential for maintaining a healthy body and keeping systems functioning at an optimal level. Lysine helps the body repair itself. A deficiency of lysine can lead to fatigue, hair loss, muscle soreness, and a decreased immune system. Increasing your lysine consumption through diet or supplements can help alleviate the symptoms of severe chronic conditions. This one simple supplement helps improve your immune system and gives your body some defense to protect you from viruses.
What Common Viruses Lysine Is Good For?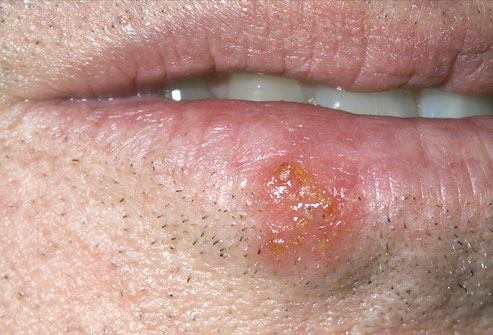 Lysine is used for preventing and treating cold sores caused by the virus called herpes simplex labialis. You can take Lysine by mouth or apply it directly on the skin for this kind of use. It may help to heal the sores faster. This Amino Acid is very helpful for people that get cold sores all the time. The use of Lysine will decrease the severity of cold sore attacks.
Other people use L-Lysine for treating canker sores. You know how nasty the canker sores are. The Lysine powder mixes well with water and juice. It is actually tasteless. Put a teaspoon of Lysine powder mixed in juice or water when you feel a canker sore is erupting should offer relief. The condition is supposed to dissipate the following day.
You can help avoid having sore throats, earaches, or sinusitis during winter by consuming the L-Lysine supplement. Protect yourself from the flu virus or any virus that anyone can come in contact with through the air by using L-Lysine supplements regularly. It is an easy supplement to use during flu season with your tea, coffee, or hot cocoa.
Lysine Can Treat Cancer Too and Pets' Virus
I read a testimony of the use of Lysine from someone whose friend had cancer but she did not specify what kind of cancer. But the friend used the Lysine HCL powder with green tea, Graviola, and ascorbyl palmitate (a highly bioavailable, fat-soluble derivative of vitamin C) to get rid of his cancer and he did. That friend of hers gave his leftover Lysine HCL and she started taking it along with doing some other treatments for the first time in nearly a year, she became cancer-free also. She is continuing to take ¼ teaspoon a day in juice as it also helps her prevent cold sores.
People have also used L-Lysine for outdoor cats that are afflicted with severe feline herpes. It works great for the outdoor cats, just sprinkle on the food twice a day, which will keep your cats healthy all year round.
More Benefits L-Lysine Offers:
L-Lysine converts to carnitine in the liver, therefore it helps the body burn fat. Since Lysine has a fat-burning ability, lysine in the diet may result in decreased levels of LDL (bad cholesterol).
Our bones also benefit from Lysine. It helps the body to absorb the calcium vitamin we take and decreases the excretion of calcium. Studies also show that L-Lysine may increase the activity of bone and collagen-building cells. Decreasing the loss of calcium and increasing bone-building activity may slow the bone loss that happens as we all age.
L-lysine may act as an antiviral by blocking the production of the Herpes Simplex Virus. Studies suggest that following a diet rich in lysine (or taking a lysine supplement), while not curing the virus, may prevent outbreaks of not only cold sores but genital herpes virus. L-lysine may also help herpes sores heal faster.
L-lysine is critical for proper body growth, particularly in children. Because it helps your body absorb calcium, l-lysine is also critical for growing bones and other tissues. Low levels of lysine may lead to failure to grow due to a protein deficiency.
The National Academy of Sciences did a study that lysine supplements can reduce stress and anxiety in a population that consumed very low levels of l-lysine-rich foods.
Shingles are common among adults over 50 and the risk increases with age. As shingles are caused by the same virus that causes chickenpox in children, Lysine may help decrease the duration or intensity of shingles when active. It is not a cure for shingles but can be a good reliever from the symptoms.
When To Consider Taking L-Lysine?
L-Lysine is a protein that has a fat-burning ability. It can help you control weight gain or lose weight. L-Lysine also lowers bad cholesterol, hence reducing the risk of heart disease.
During wintertime, include L-Lysine in your diet it can give you added immunity from getting cold sores and contracting the flu virus or another similar contagious virus. Some people who use supplements with L-Lysine minimized the number of times they wake up in the middle of the night and reduced it to once instead of a few times to do bathroom duties. One user reduced the wake hours to once and is very happy with it.
As I mentioned above, Lysine supports bone health and growing tissues which is important to maintain our body's need for strength and prevent deformity of any parts of our body due to loss of muscle tissues as we age.
Possible Side Effects of Taking L-Lysine
Taking too much of L-Lysine can cause kidney issues. A low dosage of ¼ teaspoon a day is recommended. Lysine is possibly safe for most people when taken by mouth at a recommended dosage for up to one year or when applied to the skin short-term. It can cause side effects such as stomach pain and diarrhea.
When taking Lysine, you should avoid a diet high in Arginine, foods such as chocolate, nuts, and dairy. According to a report, High Arginine diets can make herpes worse. The recommended dosage of L lysine is 500mg 2-3 times daily.
Disclaimer: The information on this website is not intended to be a substitute for professional medical advice, diagnosis or treatment. The contents, images, and information are for general information purposes only and not intended for medical advice. If you need advice for your medical condition please consult a doctor or other healthcare provider.
livelifewellall.com may earn an affiliate commission if you purchase something through recommended links on this article.
P.S. > Join Wealthy Affiliate and learn how to make money online and be your own boss. Join for free training and have access to a free website. However, you have a choice to become a premium member and will have access to endless information for more comprehensive training. The cost is very affordable especially if you sign up for the whole year. If you like learning, you will enjoy the Wealthy Affiliate and become a part of the family.