Herbs Are Nutritious Like Vegetables
I did a lot of research in early 2016 after learning my cousin was suffering from cancer.  Learning about the news, I began researching and equipped myself with information to help her survive the disease. To start with,  I supplied the supplements she needed to boost her immune system which she acknowledged helped her a lot.  Unfortunately, the long story of it all, she went for 2 surgeries, chemo, and radiation treatment as advised by her oncologists.  She emaciated as she was not able to eat well and was in excruciating pain.  She passed away in February 2018.  I continued to research to this day to educate people I touch on about alternatives available on healing in addition to conventional treatment and the right kind of nutrients to eat to help the body heal and enhance the immune system that can help fight a disease.  During my research, I learned about Herbs and Oils for healing.  It became my passion ever since and continued on educating myself about herbal plants, essential oils, and cooking oils for cooking that can help illness and also help heal an existing condition.  I have read about people who have a condition and have tried changing their dietary practice and were successful in healing themselves.  As a result, they are living a happier life with good energy and worry-free.
Herbs with Immune-Boosting Compounds
Turmeric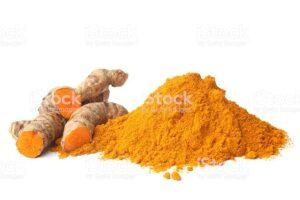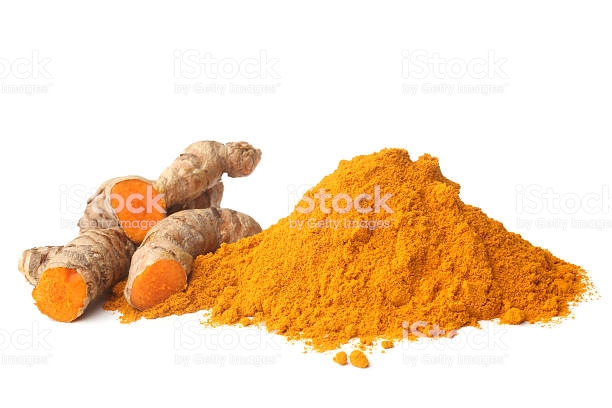 People all over the world have discovered the many benefits of turmeric and its most active compound called Curcumin.  According to a study, Turmeric is a potent anti-inflammatory and antioxidant. It supports heart health, joint health, arthritis, prevents Alzheimer's disease.  Drinking turmeric tea after surgery accelerates the healing process, and reduce pain.  Turmeric oil is good for treating thyroid conditions.  The oil is high in turmerone and curcumins.  It boosts stem cells in the body, joint and tissue repair, and great for the digestive system.
A co-worker told me that her son broke his ankle while playing basketball.  Long story short, while his leg was in the cast he drank turmeric tea daily.  His broken bone fused together faster. It healed within a little over a month.  My husband had a hip replacement and drank turmeric tea every day after he was discharged from the hospital. The doctor told him he will be able to use his leg after 3 months.  Well, he did not have to wait 3 months as he was able to use his leg just a little over a month!  My cousin's female co-worker was using a cane going to work due to arthritis pain.  Someone told her to take turmeric pills.  She did and my cousin's co-worker started going to work without a cane. I thought

that was amazing!
Black Cumin seeds and Oil
Black Cumin seeds oil has a very high therapeutic compound also like turmeric.  It aids the body in its natural healing, helps the digestive system, and prevents inflammation also.  Has immune-boosting properties, lowers blood pressure, and cholesterol.  It is very good at healing cancers and allergies.  Black Cumin supplement is available in powder form in vegetarian capsule or oil gel capsules, depending on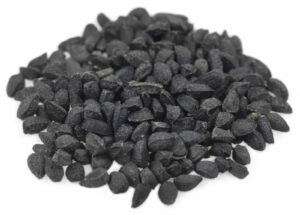 what form you would like.  Cumin Oil is also used for growing hair.  Black Cumin Spice is so good when mixed in your food.  I use black cumin powder on my fried egg for breakfast. Makes my eggs delicious with ground pepper and Himalayan salt. The color of the powder is not black but kind of dark mustard green.
Ginkgo Biloba Extract
Ginkgo Biloba is an herb that supports the brain.  It rehabilitates the neuron for someone who had a stroke.  The neuron is the working unit in the brain.  A specialized designed cell that transmits information to other nerve cells, muscle, or gland cells. Taking Ginkgo Biloba will open up the blood vessels leading to the brain.  It can help the brain function well thus will prevent Alzheimer's or dementia.  I have been taking Ginkgo Biloba for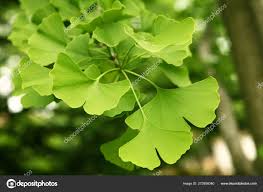 many years for focus and better memory.  It helps me retain a lot of information which helps me so much in my work which I then helped co-workers that needed quick info to carry on with their responsibilities. The herbs helped me remember a lot of info and details of events even from many years passed.  So if you need improved memory, Ginkgo Biloba is the answer!
Holy Basil Leaves
Studies have shown that holy basil leaves have a wide range of health-promoting properties.  The herb is anti-fungal,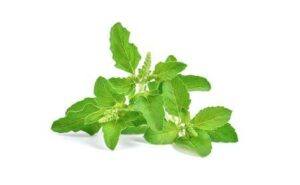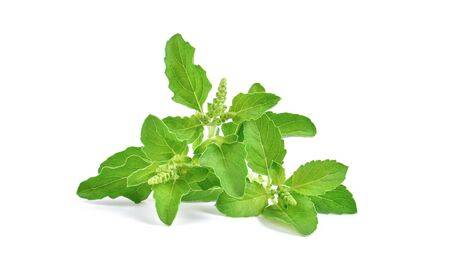 anti-viral, and anti-bacterial.  It protects the liver, brain, heart, and prevents LDL oxidation. Also, it is effective in reducing anxiety and associated stress and depression in people with anxiety.   As an adaptogen herb, holy basil has anti-inflammatory and anti-oxidant benefits.  I love to make a refreshing drink with slices of fresh ginger, a bunch of holy basil leaves, one whole lemon juice, 2 tbsp of Agave light syrup, and 3 quartz of water in a jug.  Leave in the fridge overnight to steep.  The following day it is a delicious drink.   Click here to learn more about Holy Basil Leaves.
Cold Pressed VS. Heat Extracted Cooking Oil
Did you know that some cooking oils are extracted cold-pressed and some are by heat extract?  Also, vegetable oils are GMO because of pesticides and herbicides were used to grow the vegetables?  Heat extracted oils are hydrogenated that can clog your liver with fats.  They cause weight gain and heart issues.  Start thinking cold-pressed oil for cooking.  Coconut oil, Extra Virgin oil, and tallow are the best oil to use for cooking and mixing with food.  tallow is a type of cleaned and purified fat.  Fats, along with proteins, are essential building blocks for every cell membrane, including the skin. They provide energy, help absorb minerals, and carry a wealth of vitamins.  Coconut oil has medium-chain triglycerides that remove cholesterol and triglycerides in the blood.  Extra Virgin Olive Oil cold-pressed is also the best oil for making salad dressing and for mixing in your specific kind of salad you are making.  Do not use in extremely high heat flame to avoid oxidation which is bad for arteries.  It promotes a healthy heart when used the right way.
Use of Pure Natural Essential Oils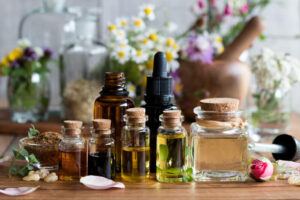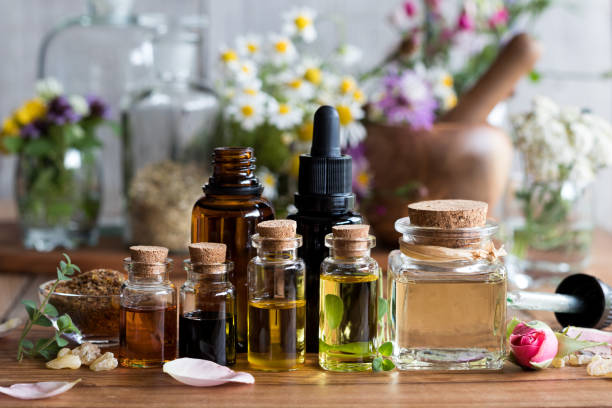 I was fortunate to learn about natural essential oils. I started using frankincense and myrrh oil for pains and it amazed me these oils are very effective in relieving pain. So natural, smell so good, and no side effects. The two oils when mixed together with a carrier oil, are so convenient and handy when I feel pain on any parts of my body, very effective pain reliever.  I apply the mixed oil topically.  The pain goes away from 20 minutes to 30 minutes later.  It takes effect fast and you don't even notice when the pain goes away.  I have used other natural essential oils like lavender, bergamot, eucalyptus, lemon, grapefruit, orange, peppermint, and sandalwood as aromatherapy.  Put 3 of drops of each of the eucalyptus, lemon, grapefruit, and orange oil in a diffuser to cleanse the air during bedtime.  A combination of lavender, bergamot, and frankincense will help you have a very calming sleep at night and feel good.  If the oil is pure, certified organic, cold-pressed, and hexane-free, they are safe to ingest if you have a condition you want to heal but the specific oil has to be determined and make sure it is the right essential oil.
Knowledge is Power!
Empowering ourselves with knowledge of what we can do, what choices we have, will help us achieve a healthy life and lower the risk of getting sick.  Adding herbs to our diet and using the right kind of oil for cooking can prevent illness.  In my readings, there are people that eliminated consuming what they thought started making them sick and they gradually started to feel better and symptoms going away slowly plus started losing weight.
Supplementing with natural nutrients and minerals that our body has been lacking will help us achieve very good health and prevent diseases.  Also, getting enough hours of sleep will improve immunity as well.  Not having enough hours of sleep weakens our immune system because our body is not repairing well.   Most supplements have no side effects like prescribed medicines do.  However, if you are taking any prescribed medication, advise your physician if decide you want to start taking supplements.  For example: If you are taking prescribed blood thinners, you can't take Ginkgo Biloba or even turmeric also because they have blood-thinning properties.
Disclaimer:
If you are feeling ill and you don't know what is wrong with you, you should see a doctor to diagnose your condition.   Should you decide to heal yourself naturally,  you will still need to see your physician for follow-up and monitor your progress.  You want your doctor to order appropriate tests and have the results for you.
Thank you for visiting my website, hope you enjoy this article.  Please feel free to leave me a comment below.  Or email me at sophiekim@livelifewellall.com.
Disclosure:  livelifewellall.com may earn an affiliate commission if you purchase something through recommended links in this article.  As an Amazon Associate, I earn from qualifying purchases.
Interested in earning from home?  Sign up with Wealthy Affiliate. The world's largest marketing training platform.  You are able to join for free.  Learn the step by step how to do it as a  beginner and you will also have access to a free website.  Become a premium member and you will have access to endless information as part of the training process.  Click here to join.