Ways we can cleanse liver and kidney
Our liver, kidneys, and intestines do all the major detoxification in our bodies.  Cleansing the liver, kidney, and intestines of toxins will make them happy and function well.  The lymphatic and circulatory systems detoxify our individual cells.  Detoxing will re-set our bodies.  Our bowels, lungs, and skin excrete toxins from our bodies.  Cleansing promotes good health and prevents major illnesses like cancers, diabetes, heart, and coronary diseases. Our immune system will greatly improve.  Some people use simple tricks, such as eating food that supports cleansing.  Also, specific supplements have properties that do liver and kidney cleansing which is our natural filtration system.  There are simple ways of detoxifying our bodies naturally versus doing major cleansing. Quench Your Thirst With Cold Lemonade!
Quench Your Thirst With Cold Lemonade!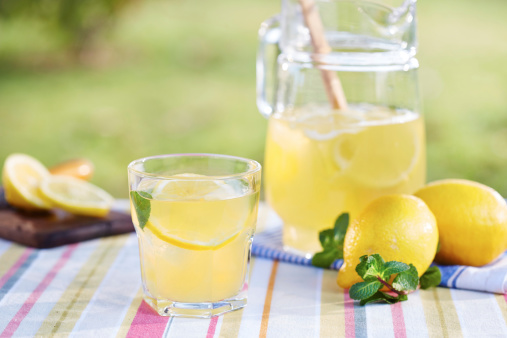 Did you know regular consumption of lemon will naturally cleanse our liver and kidney? Yes, you read that right! Lemon will detox your liver and kidney. A cold fresh lemonade will help quench your thirst! Aids the liver produces a natural enzyme and discourages the kidney stones to form. Lemon is full of vitamin C and has a flavonoids compound that supports the immune system. There are several ways to use lemon. Squeeze a lemon in green tea, vegetable juice, or drink a fresh lemonade, flavor food with lemon. Lemon can help lose weight. Below is a recipe that I learned from Dr. Mandel. Peel off-yellow skin of lemon leaving the white part. Pulse in a blender for 3 – 5 minutes with the other ingredients listed below. Drink 1 hour before bedtime. It will help you have a good sleep. Matcha green tea has caffeine. It may or may not affect your sleep.
Lemon and Cinnamon Drink
1 whole lemon
Grated ginger – 1 tbsp
Cinnamon powder – 1 tsp
Honey – 1 tbsp
Matcha Organic Green Tea – 1 tsp
Grapefruit Cleansing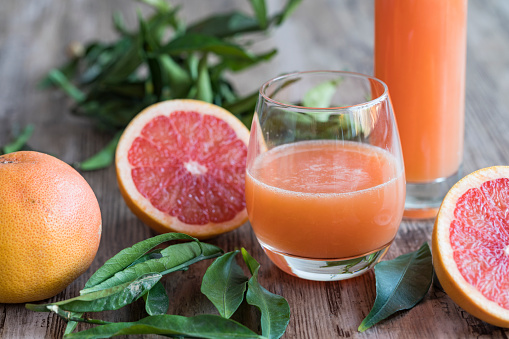 Grapefruit is very good for detoxing as well. In fact, this citrus fruit is fast-acting natural cleansing for your intestines. If you think you ate too much toxic food, drink a glass of Simply Grapefruit juice in the morning after breakfast and your body will do elimination within 24 hours. Eat half of grapefruit before breakfast will also do the process. Fresh grapefruit is very refreshing to eat and is full of Vitamin C.
Foods That Can Also Help Cleanse Our Body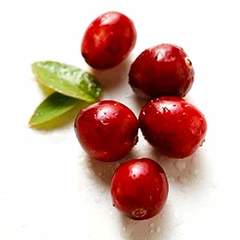 1) Cranberry juice is great for cleansing the kidney of excess calcium oxalate kidney stones. It heals urinary tract infections.
2) Apple Cider Vinegar – 1 tbsp of apple cider vinegar in 8 oz. of water in the morning will detoxify the whole body and remove stones.
3) Beets and beet juice have a phytochemical quality that is high in antioxidants, it increases the acidity in the urine.
4) Turmeric and Ginger from the same family, are very good cleansers for the kidney. Has an anti-inflammatory effect, washes away harmful microbial contents of the body. Also improves digestion.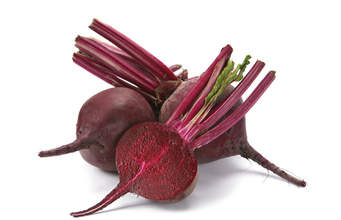 5) Marshmallow Root – has a diuretic effect and improves urine flow. Helps remove excess toxins of the kidney.
6) Celery – has also a diuretic effect that increases urine flow. Has potassium and sodium that stimulate kidney function.
7) Parsley has the same diuretic effect. Removes germs that stagnated in the kidney.
8) Dandelion roots also will detox the liver and kidney. Soothes any type of irritation related to the kidney.
A Supplement That Cleanses The Liver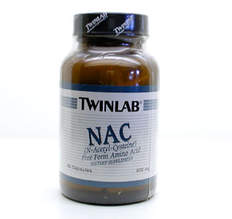 The N Acetyl Cysteine is a kind of amino acid that helps detox the liver. A person who has been taking prescription drugs, or recreational drugs, depletes and stops the liver from producing Glutathione which is what detoxifies the liver.  NAC will help the liver produce Glutathione. A person who suffered from a drug overdose or pain reliever meds and is taken to the hospital is given an injection of NAC to cleanse the liver.    It has the ability to cleanse the respiratory system and breaks down to clear the mucus in the lungs. The photo of NAC here is not to endorse the brand but just to show what it looks like. You can purchase your NAC at your preferred store or supplement supplier.  Click here to learn more about N Acetyl Cysteine. 
Feeling Healthy, Helps Us Feel Happy
If you decide to detox your body, we need to consider limiting the junk food we eat in order to lessen the irritants to your guts, (alcohol, coffee) food that triggers inflammation, such as high volume processed food, white and artificial sugar, cooking oil extracted by heat. Boosting the health of our liver and kidney function helps decrease the accumulation of toxic products in the tissues.
If you have a question or would like to leave me a comment, please do. You can also email me at Sophiekim@livelifewellall.com. Please note that I am not a physician or registered dietitian, the above article is based on research and also as a result of my experience using the products mentioned. Do your research about my suggestions and also for your confidence and/or consult with your doctor first when taking new supplements.
Disclosure:
Livelifewellall.com may earn an affiliate commission if you purchase something through recommended links in this article.
Would you like to learn about online marketing? Sign up with Wealthy Affiliate. The world's largest marketing training platform. You are able to join for free. Learn step by step how to do it as a beginner and you will also have access to a free website. Become a premium member and you will have access to endless information as part of the training process. Click here to join.