Body Massage Is A Great Therapy for Anyone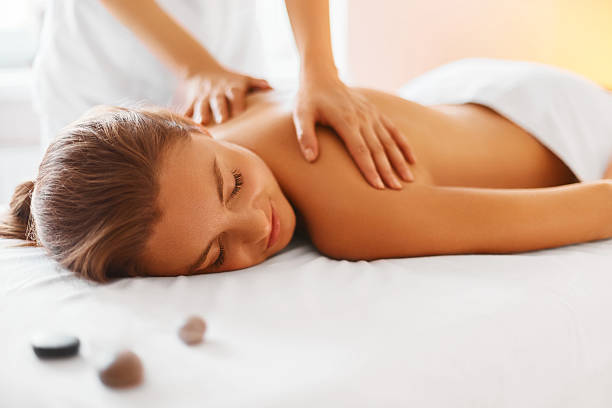 Body Massage Therapy is a form of healing. The body can benefit a variety of health-related aches and pain as well as reduce stress, relax tensed muscles caused by anxiety, worries, and fatigue. Massage can rehabilitate a person who had a stroke and paralyzed part of the body. It has been clinically proven that massage can improve the immune system, reduce inflammation, and improve sleep. Muscle knots feel lumpy and hard are common but commonly doesn't mean they are normal or harmless. Stress and tension, injuries related to lifting, repetitive motion, and poor posture do cause muscle knots. The therapy treats muscle knots that sometimes can affect circulation and cause pain. It will loosen up muscles, increase blood circulation, relieve pain, and stiffness. Types of Massage: 1) Swedish 2) Shiatsu 3) Hot Stone 4) Reflexology 5) Thai 6) Deep Tissue
Swedish Massage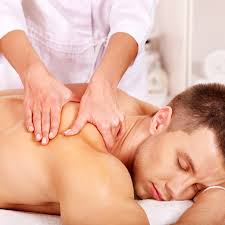 Swedish massage therapy is a whole-body massage designed to relax the body, muscles, and joints. The method used is rubbing the muscles with long gliding strokes in the direction of blood returning to the heart. Swedish massage therapy is exceptionally beneficial for increasing the level of oxygen in the blood. Moreover, it decreases muscle toxins, improves circulation, and flexibility while easing tension at the same time. A study by the National Center for Complementary and Alternative Medicine found that volunteers who received a 45-minute Swedish massage experienced significant decreases in the stress hormone cortisol levels. A decrease in arginine vasopressin-a hormone can lead to increases in cortisol. Those volunteers also had increases in the number of lymphocytes, white blood cells that are part of the immune system.
Shiatsu Massage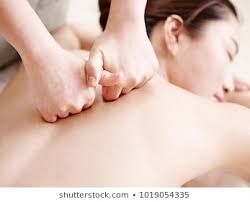 Shiatsu massage is great for treating common conditions like headaches, sleep disturbances, stress and anxiety, muscle pain, and stiffness, as well as pregnancy discomfort. Moreover, Shiatsu massage works wonders for general health and wellness. Shiatsu therapists use firm pressure on the meridians (specific points of your body) and muscle manipulation techniques using not only fingers but also elbows, knees, and feet. The use of pressure is to release tension.
Hot Stone Massage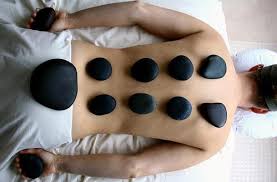 A hot stone massage involves flat basalt stones being immersed in hot water. The stones are also available at a store and come with a special cloth pouch that can be plugged into an electric outlet to make the stones hot. The massage therapist places the hot stones on specific points or parts of the body. The localized heat and weight of the stones warm and relax muscles. Thus allowing the therapist to apply deeper pressure to areas without causing discomfort.
Reflexology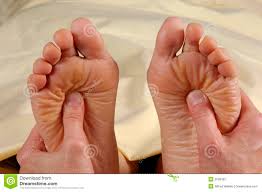 Reflexology is the manipulation of tissues to relax the muscles, relieve tension, and improve circulation. This therapy uses a targeted, pressure-point massage to restore the flow of energy throughout the body. The treatment usually focuses on the feet but can also include the hands and ears. The massage improves nerve functions and brainpower. I love reflexology the best at it deeply relaxes the body.
Thai Massage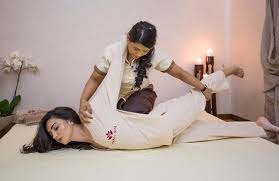 Thai Massage is also called a "lazy person's yoga." It employs stretching, pulling, and rocking techniques to relieve tension and enhance flexibility and range of motion. The therapist uses hands, knees, legs, and feet to move you into a series of yoga-like stretches. S/he applies deep muscle compression, joint mobilization, and acupressure. Use of energy work, which, according to ancient Asian culture, treats the subtle energetic field within the body. The Thai massage can improve someone's health because it can correct blockages, deficiencies, and imbalances in the flow of energy.
Deep Tissue Massage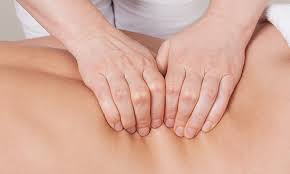 Deep-tissue massage is a specific type of massage therapy that concentrates on the deep layers of muscle and fascia in the body. Many doctors recommend deep tissue massage as a treatment option. Deep finger pressure and slow, firm strokes, deep tissue massage are to treat a variety of physical ailments. It helps reduce chronic pain, blood pressure, rehabilitates injured muscles, relieves stress.
A full-body massage usually includes arms, legs, hands and feet, your neck and back, your stomach, and buttocks. Around the breasts, the area is usually massaged. You can always say you hate having your breast area or buttocks or whatever touched.
How Often Should You Have A Massage?
I usually try to have body massage therapy 2x a week after a week's hard work. Massage always makes my muscles feel so much better and the feeling of being relaxed and feeling good! If you are an individual with a physical condition, massage therapy will help. Start off with 2 sessions weekly for the first 5 weeks. Increase the time between sessions as symptoms improve. People who have chronic conditions may need regular effective massage therapies instead of a single session.
Body Massage therapy is safe, even though nothing's perfect. Some masseuses can be very strong when they do deep tissue massage and you can get some bruises. I have had experiences of a masseuse who are too strong especially when they do acupressure points. Advise the therapist before the session that you want a mild massage.
Have You Tried Shiatsu Massager?
Electric shiatsu massager is an alternative body massage therapy you can have right in your own home.  Have a massage when you need one!   All you need to do is set up the Shiatsu massager on a recliner.  It is ready for massaging your whole back and neck. The part you sit on vibrates.  The little nodes move up and down on your back while doing a kneading massage.  The massage does 15 minutes, 5, and 10 minutes, but you can do 30 minutes or more if you wish, just re-start the 15 minutes.  I also have a foot massager that is so great.  The foot massage will help someone with neuropathy on the feet.  Will give your feet good circulation. It is a wonderful machine.  I highly recommend everyone to get one, pamper yourself, and enjoy in the comfort of your home! While watching TV!  Please check out the review of different electric massagers for foot and full body massage that explain how each type of massager works.  Click here for full-body electric massagers and for an electric foot massage.
Disclosure:
Livelifewellall.com may earn an affiliate commission if you purchase something through recommended links in this article.
Would you like to learn about online marketing?  Sign up with Wealthy Affiliate. The world's largest marketing training platform.  You are able to join for free.  Learn the step-by-step how to do it as a  beginner and you will also have access to a free website.  Become a premium member and you will have access to endless information as part of the training process.  Click here to join.