Organic Food Is Better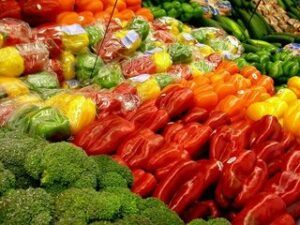 Why organic food is better? According to a study, a lot of vegetables and fruits produce have been found to be contaminated with 20 different pesticides. Pesticides have been known to have a dangerous effect on humans. It was found that the occurrence of pesticide residues is four times higher in non-organic crops.
Researchers found that organic food can have significantly high levels of anti-oxidants versus non-organic food. It is the best way for all of us to reduce pesticide exposure. Eating organic food has been linked to a reduced risk of chronic illness. Supermarkets now sell organic fresh fruits and they are tastier, fruit meat texture is better than GMO fruits. I buy organic gala apples and they have a better taste, crispier, juicier, and sweeter! Organic food may cost more to buy but in the long run, the benefits are far greater and rewarding.
Organic Free Range Meat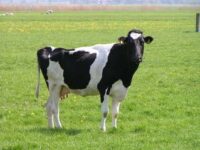 Eating cow's beef raised free-range, grass-fed, are leaner, low fat overall, and healthier. According to a doctor, grains fed to the cows cause inflammation to the animals, therefore we should not consume them as it will cause- inflammation to humans as well. Also, cows raised in cages, in a very unnatural way, are given antibiotics and steroids because they are confined in an enclosed area, very close to other cows. If one or a couple of cows contract a virus, the virus will spread fast to the rest of the cows. Hence, the cows are given antibiotics. When the meat is sold in the markets and people, like you and I, buy the meat, in turn, we ingest the steroids, antibiotics given to the cows.
Organic beef provides healthy omega 3 to Omega 6 fatty acids, conjugated linoleic acid, a type of fat thought to reduce heart disease and cancer risk. Vitamin E and beta-carotene can also be found in organic beef. According to a study, Omega 6 in organic beef can lower the level of triglycerides or stored fat. Omega 6 also prevents cancer.
Bison Meat, Alternative To Beef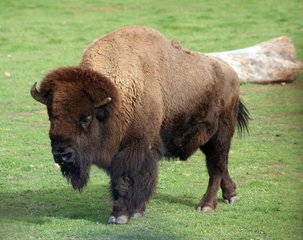 Have you tried buffalo or bison meat before? They are much leaner than cow's beef. Free of hormones and antibiotic also rich in conjugated linoleic acid that reduce heart disease and cancer risks. Animals are mainly pasture-raised and graze freely on pasture land! According to the study, bison meat has more Vitamin B, zinc, and creatine. You will get more energy and a better immune system. The downside about bison or buffalo meat compared to even organic cows' beef is, it cost more and you may not get it in the area where you live. The best way to get the meat is online, if not available in your area. Most places that sell fresh meat online will deliver the meat well packed and frozen. Also, if you think of the health benefits it can give you, it is well worth buying bison or buffalo meat.
Buy Smart, Choose Organic Chicken and Pork
A study reported that organic pork and chicken are 33 percent less likely to carry bacteria resistant to 3 or more antibiotics than caged pork and chicken. Free-range chicken has very high protein. One free-range chicken breast supplies about 52% of most people's daily protein needs. Protein is crucial to our health and is referred to as the building block of life. Protein helps grow and repair our cells.
Almost every household has to have eggs in the kitchen fridge because we use them a lot for cooking, baking, and sometimes part of the breakfast menu. Organic and free-range eggs are more delicious. The egg yolk color is almost orange instead of pale yellow. The orange yolk has astaxanthin or carotenoids that is good for the eyes. Organic eggs are nutritionally dense, less cholesterol than eggs laid by caged raised chickens. Has less saturated fat, more vitamin A, Omega 3, Vitamin E, and also beta-carotene. According to research, birds that are free-range and truly are roaming free, have a natural shelter, are juicier, tender, and better-textured meat.
Facts About Caged Grown Animals for Meat
Animals being raised in cages are given commercial feed, growth hormones, and antibiotics which is dangerous to our health. A report stated that chicken farmers in the United States sell over 8 billion birds for meat each year. Most of the Birds are caged while growing. The majority of antibiotics are marketed to animals, not sick people. So we need to be careful and concerned when buying chicken or turkey meat. We, humans, ingest what is fed to the chicken plus the antibiotics and growth hormones given to them. Chickens that get infected with specific bacteria and are resistant to antibiotics cause millions of illnesses among human beings, as a result, some people that become ill for a long time lose their wages.
Pasture-raised turkey has good Omega 3 fatty acids which support a healthy brain, heart function, and reduces inflammation in the body. While the free-range turkeys eat the grass in the pasture, they also eat bugs, worms, fruits like apples and pears. The diversity in diet lends to an incredible flavor much different from the conventionally grown turkey. Turkey is rich in potassium and loaded with zine. It has niacin which can raise HDL, the good cholesterol, and lower LDL, the bad cholesterol. Lean turkey breast fulfill more than half of most people's daily protein needs. Turkey is slightly leaner and has fewer calories than chicken
Finally . . . . .
I do believe and confident that if we all strive to eat organic food, we will all be happy and full of energy. If we are not able to find organic vegetables in the supermarkets, we can also grow our own vegetables and you can be sure you are eating vegetables free from pesticides. I am actually growing some vegetables in my backyard. I also grow 3 kinds of fruit trees and enjoy the fruits when in season and ready for eating. Eating organically grown vegetables and organically raised farm animals will provide us a healthier and happy life overall.
If you like this article, please leave me a comment below. If you would like to add information to the article, please feel free to do so. I welcome your contribution. Thank you for your visit!
Disclosure:
livelifewellall.com may earn an affiliate commission if you purchase something through recommended links in the article.
Would you like to learn about online marketing? Sign up with Wealthy Affiliate. The world's largest marketing training platform. You are able to join for free. Learn the step by step how to do it as a beginner and you will also have access to a free website. Become a premium member and you will have access to endless information as part of the training process. Click here to join.