How Does Collagen Treat Arthritis?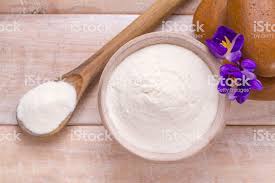 Collagen is the most abundant protein our body has. We should maintain levels of protein collagen in the body. Multiple studies have indicated that taking collagen supplements has been shown to reduce inflammation and stimulate collagen synthesis in the body. People who have been using collagen in all kinds of forms reported they have less arthritic pain and have better flexibility. Collagen will relieve joint inflammation and pain as it does stimulate cartilage growth and can also provide support for the repair of cartilage tissue. Thus, collagen is for arthritis treatment. People who eat collagen as part of their diet notice their improvement that they have more flexibility and less joint pain.
What Happens If We Don't Have Enough Collagen in our body?
Skin can sag and wrinkle. Our muscles will shrink and body tone is lost. Tendons, joints, and ligaments can become painful and deteriorate. The bones can become fragile and prone to breaks. Severe arthritis will be very painful with joint damage. Eyesight will deteriorate and lose focus. Not enough collagen in the body will also affect heart health and blood pressure can go up. The brain will shrink with old age and will cause dementia or Alzheimer's.
The Difference Between Collagen and Gelatin
Gelatin is high in protein. Gelatin and collagen contain similar proteins. Lab tests have suggested that consuming gelatin can provide similar benefits. Manufacturers produce gelatin by processing animal bones, cartilage, and skin. Marine gelatin is from fish. The process extracts collagen, a fibrous protein that connects muscles, bones, and skin in animals that turns into gelatin. A flavorless, colorless substance with a jelly-like texture. Protein consists of various amino acids. Gelatin contains them also. The most common amino acids in gelatin include glycine, proline, and valine. Valine is an essential amino acid that the human body cannot produce. It must come from the diet or supplementation. Gelatin promotes joint health and brain function and can improve the muscle appearance of nails, skin, and hair.
Benefits of Eating Gelatin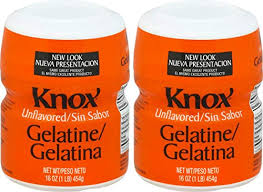 I have been using Knox gelatin for several months now. I love Knox Gelatin with coconut flavor. Use your favorite fruits and a bit of brown sugar if needed. Good tasting and feel satisfied when eating fruit gelatin as it gives a feeling of fullness. Mixing 1 tbsp of Knox powder in oatmeal for breakfast is also good. When mixing with oatmeal, stir in the Knox powder with the oatmeal and brown sugar or stevia first so that it is easy to dissolve and does not congeal. Mix with coconut milk and boil. It prevents clumping. I have been consuming Knox gelatin for months now and have not heard the sound coming from my right shoulder joint when exercising. I lift each of my arms using a 6 lbs dumbbell up and down over my head. I was amazed by the result. To know more about the Benefits of Gelatin, click here.
Hydrolyzed Collagen – Fast Absorption In the Body
The hydrolyzed collagen is processed intensively breaking the protein into smaller pieces. It has 90% absorption so it is rapidly absorbed by the body. Gelatin has longer absorption in the body. Collagen has the same amino acids as gelatin but different chemical properties. Hydrolyzed collagen will easily mix with cold and hot drinks. It dissolves easily and is tasteless. You can mix the powder with smoothies, coffee, chocolate, hot or cold, or your favorite juice. Knox powder will mix well when boiled in hot liquid, hot chocolate drink, or hot coffee.
How Does Collagen Support Our Body
The collagen production in our body declines when we age. We start having joints, muscles, and bone pains. Wrinkles also appear on our skin. Supplementing with collagen will help boost the different types of amino acids our body needs. Collagen will help hydrate our muscle tissues so we can stretch easier and make our connective tissues stronger. Supplementing will gradually re-grow cartilage in the joints and have stronger muscles, bones, and reduce pain. Studies show that 30 days of collagen supplementation gave elderly women more elasticity and moist skin. Also a significant increase in skin elasticity than those who did not take the supplement. The wrinkle-reducing effects have been attributed to collagen's ability to stimulate the body to produce collagen on its own. It can make your muscles toned and burned fat. Taking the supplement can make you feel full and satisfied after a meal, similar to Knox gelatin which can help you lose weight. I mix hydrolyzed collagen in my green tea. It does not affect the taste. While still being researched, a few studies show that hydrolyzed collagen may play a role in preventing and treating osteoporosis. For more information on Hydrolyzed Collagen, watch the video below.
Collagen's Positive Health Effect
In a study of 100 people with blood sugar problems, taking marine collagen for 90 days gave them better blood pressure, blood glucose, and increased insulin sensitivity. The latter is crucial if you have concerns about blood sugar. Collagen can also lower triglycerides and LDL cholesterol. I have been taking hydrolyzed collagen for a month now. I will do an update post or report later on the results of supplementing collagen. My husband has also started eating collagen and I will include his result in my future report.
I love gelatin-like crazy so jellied fruits are always part of my diet. I also love all kinds of fresh juice and smoothies so I always mix collagen hydrolysate with my drinks.
livelifewellall.com may earn an affiliate commission if you purchase something through recommended links in this article.
Would you like to learn about online marketing? Sign up with Wealthy Affiliate. The world's largest marketing training platform. You are able to join for free. Learn the step by step how to do it as a beginner and you will also have access to a free website. Become a premium member and you will have access to endless information as part of the training process. Click here to join.