Health benefits of peppermint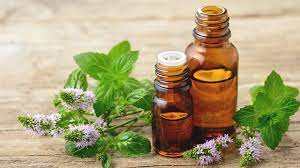 Did you know peppermint has a lot of health benefits? I have been using fresh peppermint leaves a lot on food and also in fresh juice due to its health benefits. Oil is also extracted from peppermint and can be used for healing. Peppermint has been used by ancient Egypt, Greece, and Rome for thousands of years for its medicinal properties. Also, it is gaining popularity in treating a variety of issues that we experience every day. The peppermint oil, in particular, offers countless benefits and will discuss those benefits later on in this blog.
Peppermint Oil has properties of antifungal, antimicrobial, antispasmodic, anti-inflammatory, and painkilling effects due to the menthol compound in it. I hope this blog on peppermint will help a lot of people looking for natural healing. Also, how you can incorporate peppermint fresh leaves in your daily diet plus discover how it can help you in your daily life.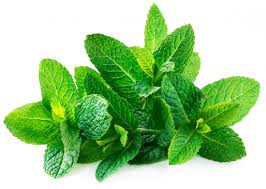 Fresh peppermint leaves as food
Fresh peppermint leaves are used to flavor baked goods, make sauce or simmer in a stew. I like making mint sauce for lamb chops or any lamb dish. It is so cheap to fix and takes only minutes to prepare. Chop the mint leaves into tiny bits, then mix it with malt vinegar, brown sugar, ground pepper, and a little bit of pink salt if you wish. Mix the ingredients together and store in a jar. I don't have the standard measurement but just do an estimate on how much of each ingredient you want to use and go by the taste you want to achieve. Store in the fridge for a long time and will not go bad. The mint sauce will go well also with grilled pork chops or steak.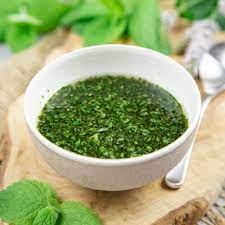 Fresh peppermint leaves are also great for mixing with fresh cold ginger lemonade. It takes 5 – 10 minutes to make and costs very little money but gives you awesome health benefits. Mix slices of fresh ginger, lemon juice, raw honey, and about 4 bunches of fresh mint leaves in a big jar using spring water. Steep overnight in the fridge and drink the following morning. It's delicious! Mint leaves are also great with hot chocolate.
Many Uses of the Peppermint Oil
Peppermint's menthol component offers endless benefits.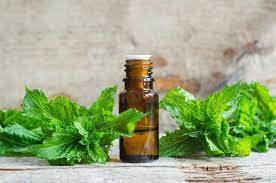 For energy and a clear mind – putting a drop of peppermint oil in a glass of water clears your mind. That's what I do before writing a blog so I can have a clear mind and good energy.
Pain Reliever – I have used organic peppermint oil to relieve my toothache in the past. A toothache woke me up in the middle of my sleep so I put a drop beside the tooth that was aching. I was so thankful when the pain went away in an hour as it helped me to fall asleep again. Then again, a year later another toothache occurred in a different area which is in the middle of a permanent bridge in my mouth. The pain I felt was coming from the gum, about 3 teeth in diameter. I massaged the oil on the gum to help it soaked in. The pain went away but took over an hour. The peppermint oil has to be organic and pure to use internally. Use a drop or two for toothache.I went to see my dentist for each of those two episodes so x-rays can be taken to check what caused the toothache. Luckily, there was nothing obvious that was wrong. I now make sure that besides using the micro brush in between my teeth after the regular brushing with toothpaste, I rinse my mouth well that no food particle is left in between and inside the gums. It has been helping that way.
More uses of peppermint oil
Dandruff – add 2 drops to your shampoo and massage onto the scalp, then rinse well. Peppermint's antifungal and antimicrobial properties will help get rid of dandruff.
Peppermint Oil is great for mixing it with other essential oils as a pain reliever applied topically. You can mix it with Frankincense, pure organic camphor oil, lavender oil, and use your favorite carrier oil. Mix 2 drops of peppermint oil with a carrier oil and rub on the temple, shoulder, and neck for a tension headache. My friends and families are regular users of the oil as it is an excellent pain reliever. Irritable Bowel Syndrome or IBS – Peppermint oil is very effective in naturally treating this condition. Research believes its ability to relax the gastrointestinal wall and cool inflammation. Mix a few drops of the oil with a carrier oil (sweet almond or apricot seed oil) and rub on your abdomen area.
Irritable Bowel Syndrome or IBS – Peppermint oil is very effective in naturally treating this condition. Research believes its ability to relax the gastrointestinal wall and cool inflammation. Mix a few drops of the oil with a carrier oil (sweet almond or apricot seed oil) and rub on your abdomen area.
Peppermint Oil can fight cancer
According to a study, the menthol in the peppermint oil can inhibit cancer growth and also cause cancer cell death, and will also protect healthy cells from chemotherapy radiation damage.
Other cool uses of Peppermint Oil
| | | |
| --- | --- | --- |
| Cool Rashes & Itching | Promote hair growth | Fights bacterial infection |
| Repel bugs | Reduce nausea | Kills toenail fungus |
| Reduce allergies | Breath freshener | Soothe sore throat |
| Stress reliever | Clear stuffy nose | Sharpens memory |
| Boosts exercise performance | | |
Fresh Peppermint's endless use and health benefits
There is endless use of fresh mints ranging from digestion issues to boosting your immunity and skin health. It's ideal for adding to all kinds of juices and drinks, smoothies, and garnishing your favorite food recipe. There are a lot of recipes available on the web using fresh mint leaves. If you are thinking of growing peppermint, it is so easy to grow. Buy a small pot of peppermint and plant it in a bigger pot. If you water it often, it will grow into a big lush in no time during spring and summer. You will have an endless supply of mint leaves for drinks, smoothies, or just put in your drinking water.
I hope this blog gives you a variety of ways to incorporate fresh peppermint and peppermint oil into your home, diet, and self-care.
If you like this blog, please don't forget to comment down below, I would love to hear from you. 
Disclaimer: The information on this website is not intended to be a substitute for professional medical advice, diagnosis or treatment. The contents, images, and information are for general information purposes only and not intended for medical advice. If you need advice for your medical condition please consult a doctor or other healthcare provider.
Disclosure: As an Amazon Affiliate, livelifewellall.com may earn an affiliate commission if you purchase through links on this article. No extra cost to you.
P.S. > I invite you to join Wealthy Affiliate and learn how to make money online and be your own boss. Join for free training and have access to a free website. However, you have a choice to become a premium member and will have access to endless information for more comprehensive training. The cost is very affordable especially if you sign up for the whole year. If you like learning, you will enjoy Wealthy Affiliate and become a part of the family.